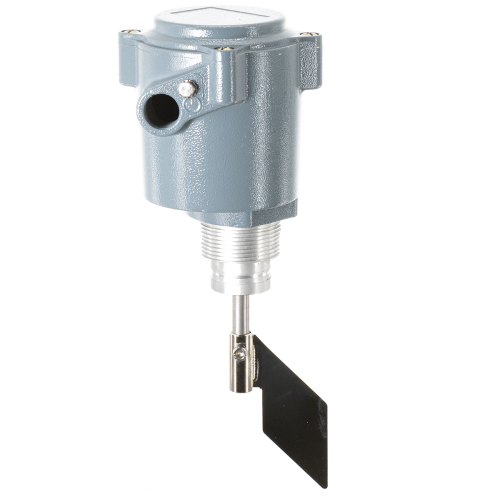 PFG09



Product line: Rotary Bladed
Materials: Solids
Rotary blade level switch used for monitoring a level threshold, generally full or empty, in a silo or bin. Thanks to its high gas protection rating it is suitable for installation in places where explosive atmospheres may be present during normal operations. It features a sturdy die-cast aluminum casing and an excellent quality price ratio.
Advantages
Easy to install: specific tools, settings or maintenance are not required.
Versatile: can be installed in the vertical, horizontal or oblique positions.
Probe can be adapted to the material monitored thanks to the wide range of paddles available.
Provides a high standard of safety in the presence of explosive dusts/powders or gases.
Extremely reliable, the instrument can be used in addition to radar, capacitive, ultrasound or continuous level probes as a safe signal.
Certifications

ATEX
II 1/2 D Ex ta/tb IIIC T85°C Da/Db Ta= -20°C ÷ +70°C
II 2G Ex d IIB T6 Gb Ta= -20°C ÷ +70°C