The new logo results from a rebranding process which bears witness to the evolution of CAMLogic and its constant commitment to offering reliable and quality products.
Why a new logo?
The new logo comes from the will of CAMLogic to renew it while not forgetting its roots and values in light of the unique challenges of an international and digitalized market.
We are now close to our sixtieth anniversary, which will take place in 2024. Aware of the values that have allowed us to get recognized in the industrial automation market, we started a process of corporate transformation four years ago.
Starting from the basics, what characterizes us as a company is that we are Italian, which in the world of mechanics is a guarantee of quality. Furthermore, CAMLogic is attentive to details and customers, maintaining flexibility in the face of various customization requests.
The CAMLogic brand has become synonymous with quality, customization, and durability. The new logo aims to convey this, especially abroad: the reliability of Made in Italy products.

The brand, seen as a living entity carrying its past, while influencing its present
Through these changes, we want to increase the visibility of the CAMLogic brand and follow a path of new business and growth opportunities. In 2023 we decided to participate in several exhibitions (Solids - Parma, and Powtech - Nuremberg) precisely to be even closer to our customers and to introduce them to the new CAMLogic.
These are just the first steps toward a path of innovation.
Among the various projects, we have thought of a new way of labeling our products, using a QR code to provide even more information to our customers. Thanks to this you will have all the specific technical documentation just a click away, the essential indications for assembly, maintenance and revamping of industrial plants, and the possibility of ordering a replacement product or spare parts.
Here is an example of what the label looks like.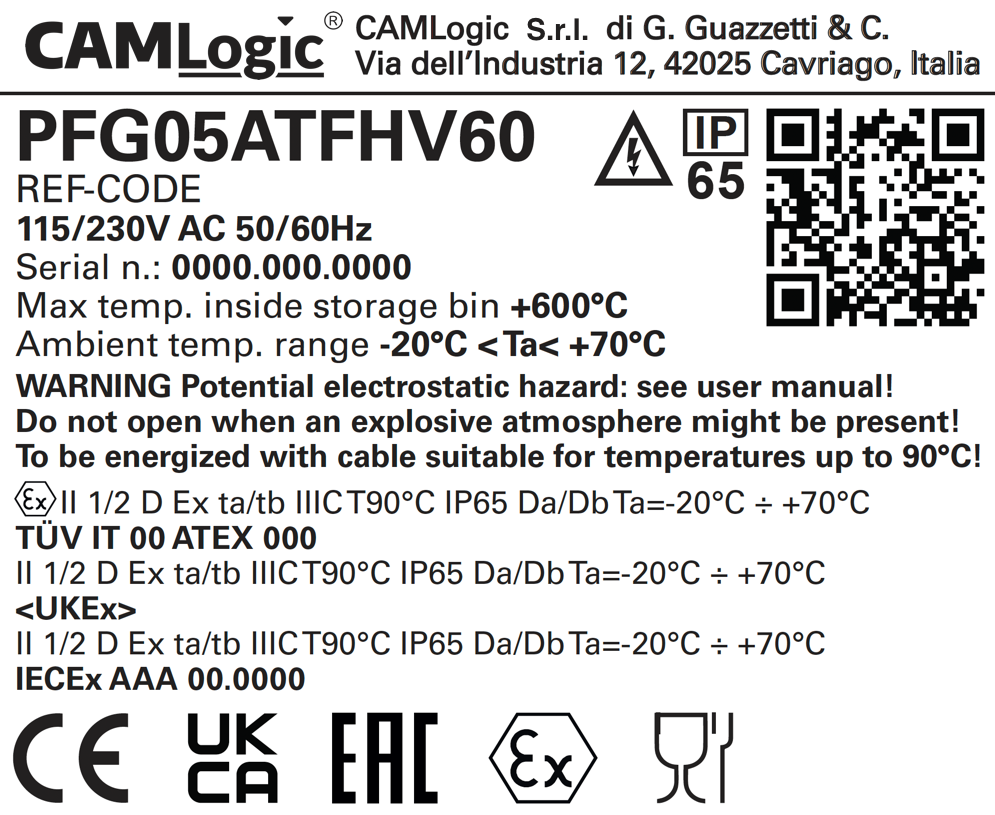 A universal language, a new way of communicating
We want to communicate this brand identity across all touchpoints, not only through the product but also through marketing, sales, and technical customer support activities.
We took the opportunity to update our website, favoring a dynamic and intuitive user experience, allowing more immediate use of the configurator to our clients.
We invite you to discover the new logo on our website and social channels (LinkedIn, Facebook e YouTube). What do you think? Do you like it? Let us know with a comment or a like!